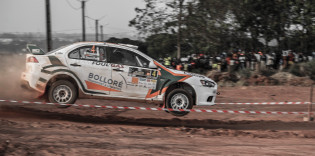 Weekly News Regional Rally
FIA African Rally Championship
The African Rally Championship kicked off last weekend with the Bandama Rally in Ivory Coast, the opener of the 2019 regional rally season. Double African Rally Champion Manvir Baryan and his co-driver Drew Sturrock made the best out of their long travel from Kenya across the continent by taking a stunning victory with their Skoda Fabia R5 in their first ever outing in the country.
Baryan and Sturrock completed the 274.05 kilometre event in 2hrs51mins30s to claim an early lead in the ARC standings with 50 points. With a fourth place finish on their home rally, 30min07s behind the leaders in their Subaru Impreza, Cyril Bottari and Benoit Chapalain take second in the overall ARC classification.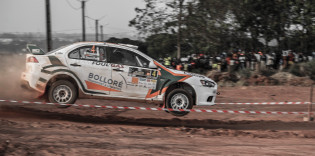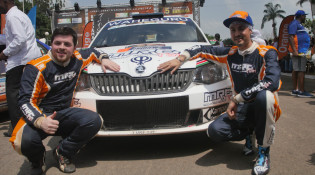 Guest star on the Bandama Rally Romain Dumas, navigated by French countryman Denis Giraudet, scored the second-fastest time in the first special stage and was holding second position overall on Day 2 when he experienced full pressure issues on his Mitsubishi Evo Lancer 10 and was forced to retire.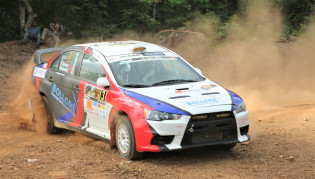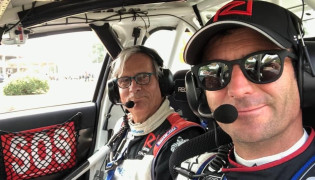 The second round of ARC heads to South Africa on 26-28th April.
---
FIA European Rally Trophy 2019 – Iberian Rally Trophy
The 2019 FIA European Rally Trophy also launched last weekend with Rali Serras de Fafe, the opening round of the Portuguese national championship and first event of the Iberian ERT. The trophy, specially aimed at amateur crews across Europe with the same technical and sporting regulations as the European Rally Championship, counts 34 events this year in seven regional zones – Alpine, Balkan, Baltic, Benelux, Central, Celtic, Iberian – and a final on the Rallye International du Valais, Switzerland, on 17-19 October.
WRC crew Dani Sordo and Carlos del Barrio claimed an assured victory in their first outing with the Hyundai i20 R5 on gravel on the Iberian event by setting the fastest time on 13 out of the 14 stages contested and winning the rally with a 1min14s lead over Portuguese driver Ricardo Teodosio. The Spanish pair certainly enjoyed familiar sections of the itinerary as the ERT route was passing over some of the special stages of the WRC round.
Portugal's José Mereceano and Francisco Pereira finished first in the ERT2 category while their countrymen Pedro Antunes and Paulo Lopes claimed the ERT3 victory together with the top spot of the ERT Junior championship.
Beside the top factory stars competing in the ERT class as part of their preparations for their WRC debut on Rally México next week, Rali Serras de Fafe saw a strong participation in the other categories, notably ERT3 and ERT Junior, with many Spaniards who had joined to battle it out on Portuguese roads.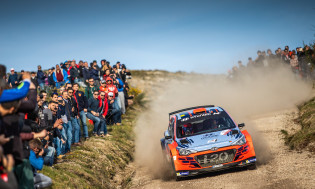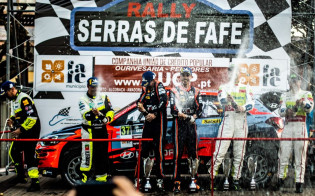 ---
FIA CODASUR Rally Championship
The rally action moves to South America next weekend with Rallye Tierra Colorada in Argentina launching the FIA CODASUR Championship. It will be the first out of five events in the 2019 season on the continent.